The Challenge
The Central Asia Rally charts a course through a rarely visited part of the world so often overlooked by travelers. Cross desserts and climb mountains. Visit inland seas and the distant cities of antiquity. Drive through some of the most unspoiled scenery in the world. Interact with local cultures, sample the varied cuisines and the unique atmosphere of these forgotten countries tucked away between Europe and China.
Not for the faint of heart, this is a real challenge of navigation and self-reliance that will put you, your team and your vehicle to the test.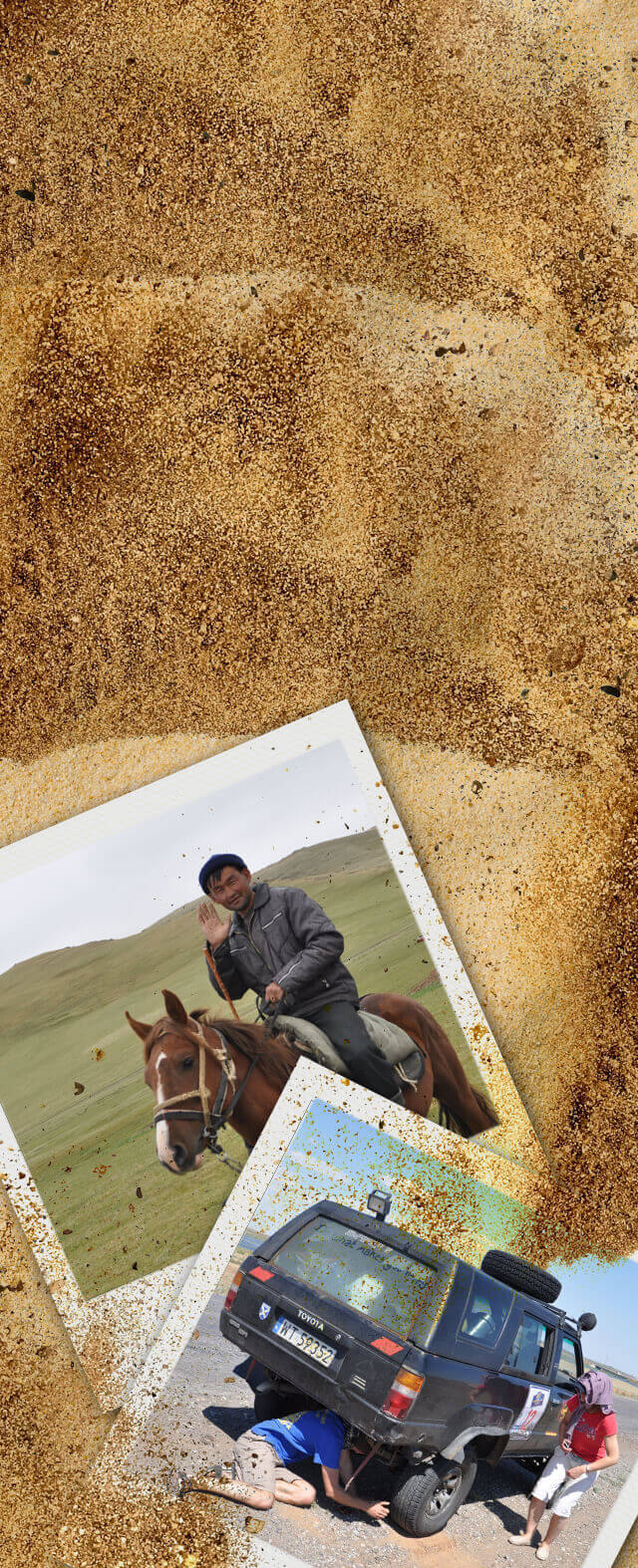 197
Daring adventurers

43
Teams across the finish

What's The Magic Ingredient?
The Central Asia Rally is a 'minimal assistance' event which means once you're on the road it's all down to you. Without a mechanical or medical backup, we'll provide the framework for your adventure and spur you on to discover unknown places in unfamiliar territory. However we won't spoil the thrill of your achievements by holding your hand every step of the way.
With it's extremely remote route often posing a challenge even for experienced drivers, the Central Asia Rally is a limited entry event. So before giving your sign-up a go, we'll carefully review your previous driving and traveling experience. Like this we can make sure that you and the Central Asia Rally are a match made in heaven and that you won't find yourself on the highway to hell somewhere in the Pamir Mountains.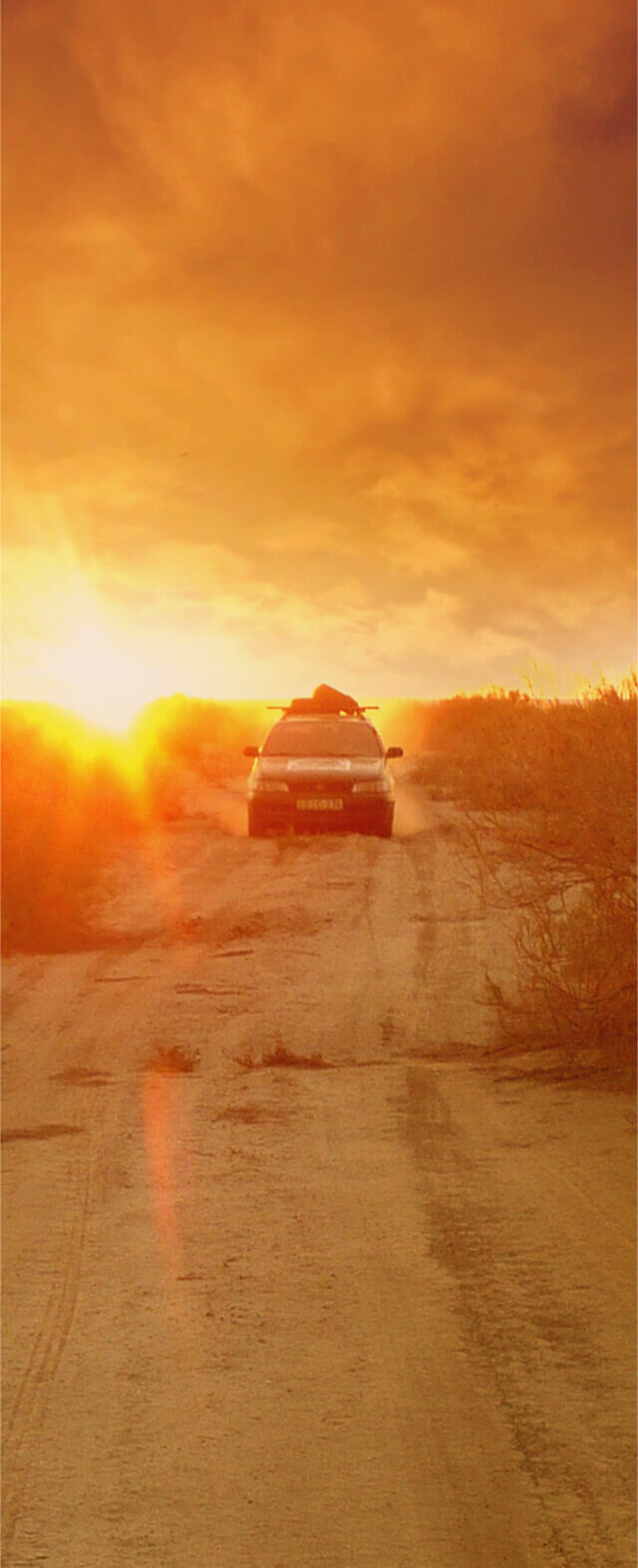 6500
Kilometers to drive

5
Countries to visit

14
days of adventure

1000
new stories to tell

The Travel Scientists Goodie Bag
Rally Preparation
We provide you with our stylish official rally equipment, can book your accommodations and share our expertise of the region.
Route Planning
The route has been carefully created and tested by the organizers. Special detailed maps are available.
Visas & Documentation
We support you with visa and licensing issues and provide direct assistance in obtaining visas as well.
An Extensive Road Book
We supply you with our ultimate survival guide, helping you to navigate unknown streets & cultural customs.
Likeminded Nutters
We take pride in hosting a community atmosphere and encouraging wild partying and socializing.
Kick-off and Finish Parties
We provide you with the opportunity to celebrate your trip with your newly found friends. Twice!
The Rest Is up to You!
With thousands of miles of roads, tracks and obstacles between the start and finish we leave it up to you as to how you'll tackle them and where you'll find the most fun doing it.
We offer two different packages so that we can provide the right amount of assistance  you wish to take. From a bare-bones approach to the far more comfortable option with pre-booked accommodation, we have just what you're after to ensure that there's nothing standing in the way of you and your adventure rally across Central Asia.
Check our Financial Details page for more information and will have you with us on the road to Bishkek in no time.