The Pamir Highway is an adventure traveler's dream, if you have a head for heights!
Driving the Pamir highway is one of the highlights of the Central Asia Rally. In fact, it's one of the highlights of travelling anywhere. It's the second highest international road in the world, with epic scenery and an almost spiritual remoteness. It's definitely not an easy journey, but it's worth it. There's a little debate on exactly how long the road is, but we'll get to that. Here's what you need to know about driving the Pamir Highway.

What Makes the Pamir Highway Special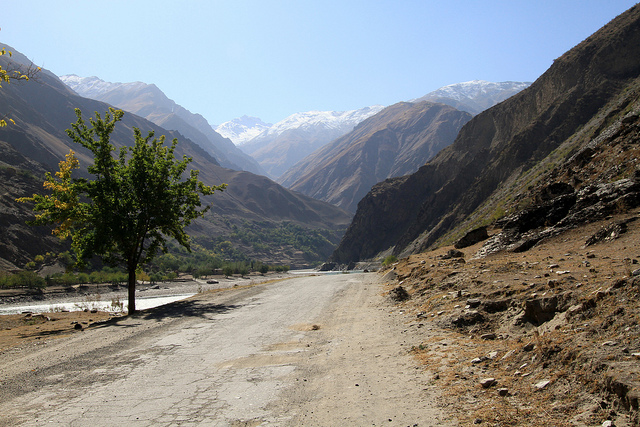 Just take a glance at the photos, and you'll get the idea. Towering mountains, serene lakes, blissful isolation. Driving in these conditions is a test of your endurance, bravery, and skill, but you'll be richly rewarded for your efforts. The map might say you are merely driving a section of the M41 Highway but you'll know you're on the Pamir Highway, following the ancient Silk Road, driving the "Roof of the World".
Where exactly is it?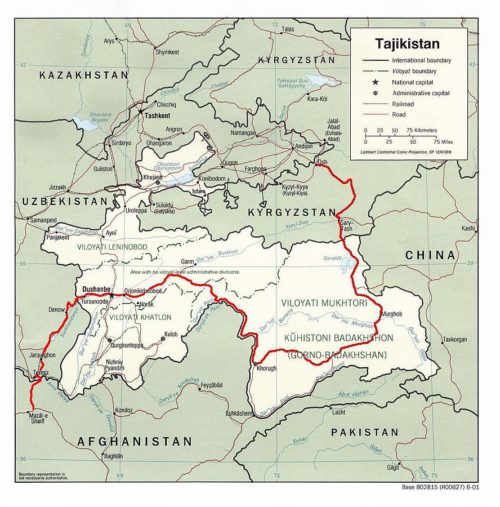 We'll start where it definitely is. That's between Khorog, in Tajikistan, and Osh, in Kyrgyzstan. This section was built by Soviet engineers in the early 1930s. It certainly ends in Osh, but most consider the highway to start earlier. Different suggestions for the official beginning of the highway include Dushanbe, capital of Tajikistan, Termiz in Uzbekistan, and Mazari Sharif in Afghanistan. The road follows an ancient Silk Road route, as the easiest path across the Pamir Mountains, but modern construction began during the period of the Great Game, in the 19th Century.
Head for Heights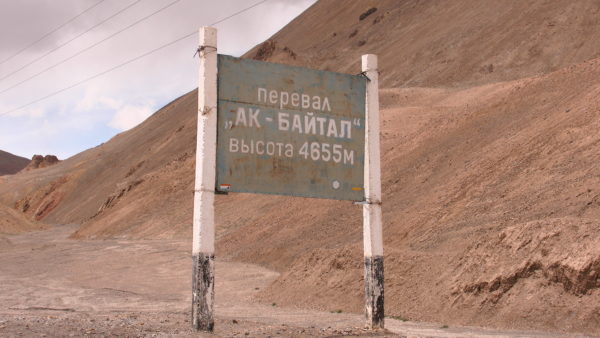 Altitude is the greatest challenge of driving the Pamir Highway. It's the second highest international road in the world, reaching 4655m at it's highest point, the Ak-Baital Pass. Simply existing at at this height is tough: altitude sickness begins to kick in for most people by around 3000m. The road is very steep at points, and some discomfort is inevitable. But take it easy, which means not risking it in severe weather conditions, and you'll live to tell the tale.
Condition of the Road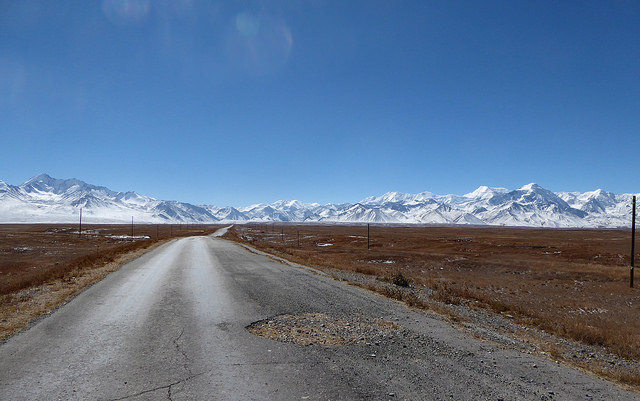 Some of the road is paved, but its condition worsens dramatically in sections, leaving little more, or even less, than a dirt track. Avalanches, landslides, floods, and Chinese trucks have all taken their toll. With regular potholes and fallen rocks, a high-clearance vehicle is very much recommended.
Traffic Jams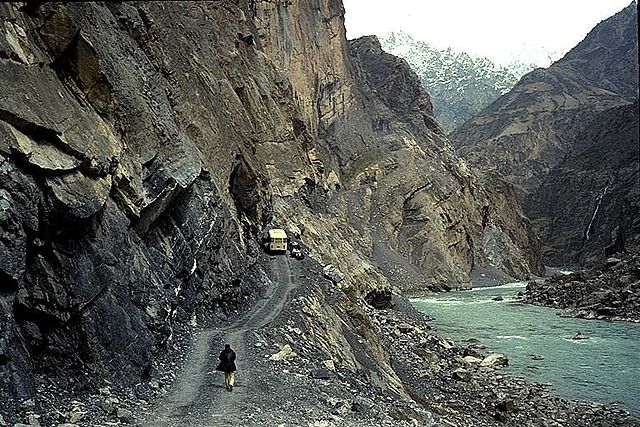 Even when the road surface is passable, it's often very narrow. Combined with frightening drops and hairpin turns, encounters with other vehicles (or worse, big Chinese trucks) coming in your direction can be heart-stopping. Only the clinically insane would rush these sections: a small mistake can be a big problem.
Weather Warning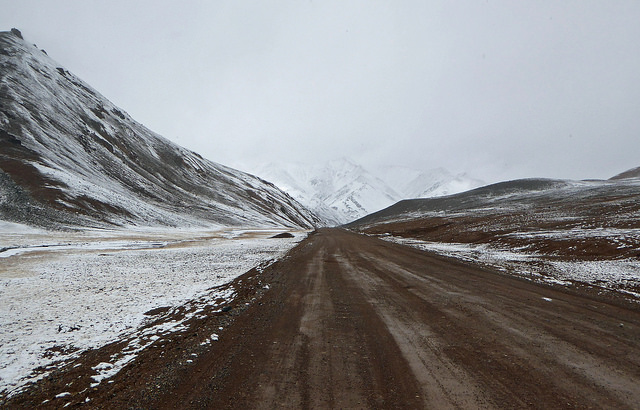 Technically the Pamir Highway is open all year, but there's always a threat of temporary closure due to snow. And in summer, temperatures can reach a sweltering 40 Celsius. Wind is also a potential foe, and you really don't want to be driving underneath crumbling cliffs during a storm. Check the weather before travelling.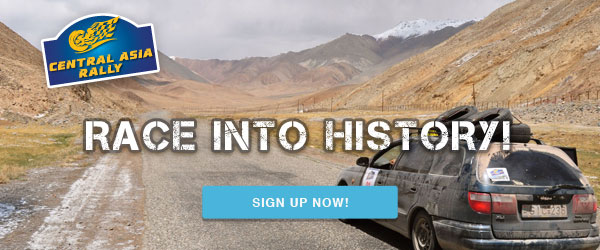 Liked this story? Are you getting that itch to travel and go on an adventure? Then join us on the next
Central Asia Rally
. Find a team of like-minded crazies and we'll see you at the starting line. If you want to join us in the virtual world then drop us a like on
Facebook
or follow us on
Twitter
and
Instagram
to keep up with our latest antics.