The essential guide to the ancient cities visited by the Central Asia Rally.
The Central Asia Rally provides an incredible driving experience, with teams following a route over breathtaking mountain passes, through vast deserts, stopping at picturesque lakes and glorious valleys. Participants see at first hand the many vibrant cultures of the region, and stay in historic cities that once grew rich from their position on the world's most important trade route. The silk road cities visited by the Central Asia Rally have stunned visitors with their dramatic architecture and rich design for centuries, and continue to do so today. While the rally passes many smaller towns and settlements which once played host to silk road travelers, here are the most prominent silk road cities on our route.

Samarkand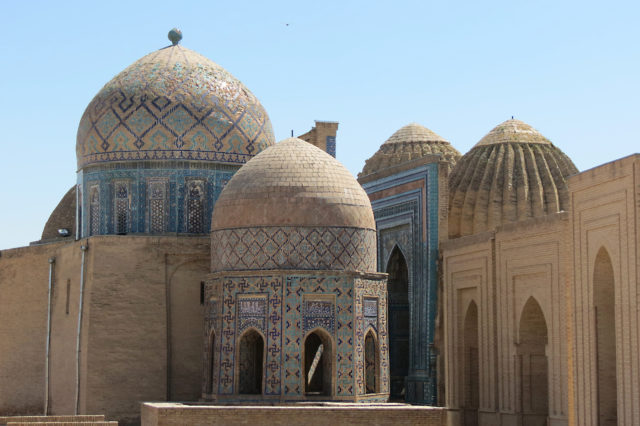 Samarkand holds an almost mystical place in the heart of any lover of history, and is naturally one of the highlights of the Central Asia Rally. It is the best known of all silk road cities, and the shining emblem of Uzbekistan. Its name is memorialized in the poetry of British writer James E. Flecker's work "Golden Road to Samarkand"; the very idea of the place was romanticized for a century of travelers to "the East". The city is best renowned as the capital of Tamerlane (also known as Timur), who in the 14th Century made it the center of his vast empire. His riches, and those accumulated from its vital position on the silk road, funded many grand buildings in Samarkand, while the city was also a famous center for Islamic studies. Today, visitors marvel at its grand mosques, complete with intricate decoration of rich colors. The Madrasas, bazaars, and medieval streets, centered around the historic registan, make Samarkand an essential stops for any travelers to Central Asia.
Bukhara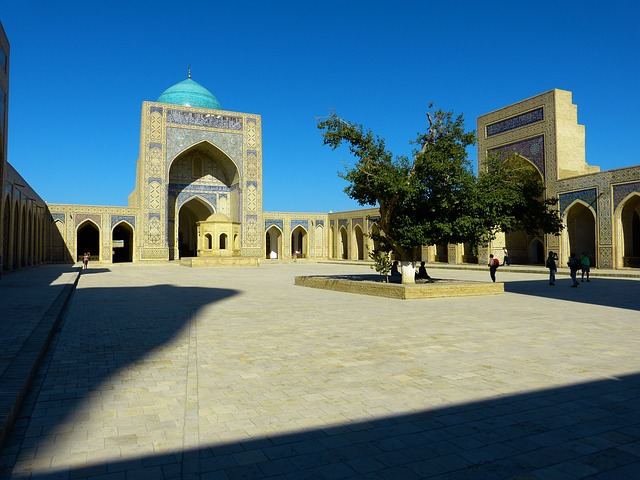 While Samarkand is the jewel of Uzbekistan, the country's holiest city, Bukhara, is an impressive rival. Indeed, Bukhara is regarded as the holiest city in all of Central Asia; with towering minarets, and some of the world's finest Islamic architecture, dating back over a millennium, it is easy to see why. The best way to experience Bukhara is to lose yourself amid the narrow streets and covered markets, ancient mosques and madrasas; for this reason the Central Asia Rally stops there for two nights. Once disease-ridden thanks to the contaminated water of its many pools and canals, most are now gone but the best remains: Lyabi-Hauz, a central pool shaded by mulberry trees. Restorations to Bukhara have maintained an authentic feel almost unique among the Silk Road cities; if you want somewhere that evokes the magic of the silk road, this might be your best bet.
Khiva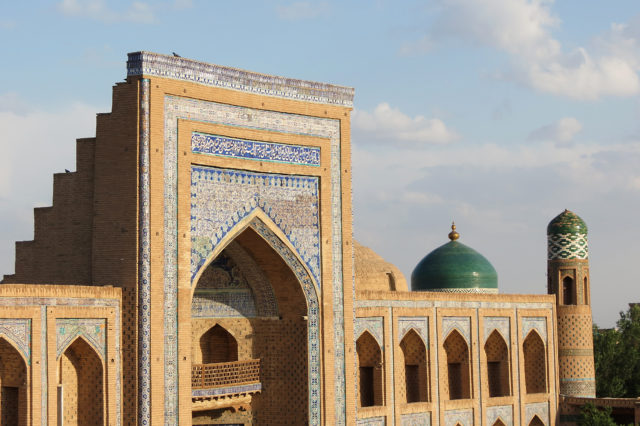 Khiva isn't as famous as Uzbekistan's other silk road cities, but that certainly doesn't mean it isn't worth a visit. Unlike Samarkand the city does not have a proud past: Khiva was home to the largest slave bazaar in Central Asia. And unlike Bukhara, Khiva is so well restored that some consider it devoid of atmosphere — but perhaps that is for the best, considering its brutal past. So many historic buildings are well-maintained that many, critics and fans alike, consider Khiva an "open-air museum". However, set amid vast Uzbek desert, the old stone walls and antique treasures mean it doesn't require too much imagination to be swept away by Khiva's dark past.
Shakhrisabz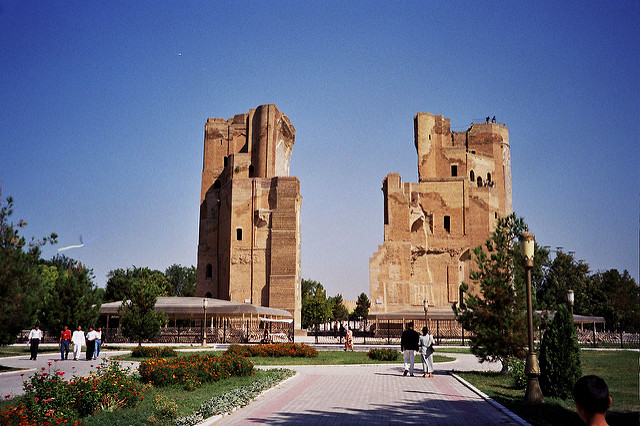 The Central Asia Rally doesn't stay long in Shakhrisabz, but the birthplace of Tamerlane, and once one of Central Asia's largest cities, still deserves a mention. Not far South of Samarkand, it's not even nearly as spectacular, though once upon a time it likely dwarfed Tamerlane's capital. Now only scattered monuments remain, most dedicated to Tamerlane and his family. The Ak Serai Palace, pictured, was most likely considerably more impressive before its arch collapsed. There are several other notable constructions, including a tomb intended for Tamerlane himself; though he was buried in Samarkand, but upon excavation of the tomb in Shakhrisabz archaeologists discovered two unidentified bodies.
Osh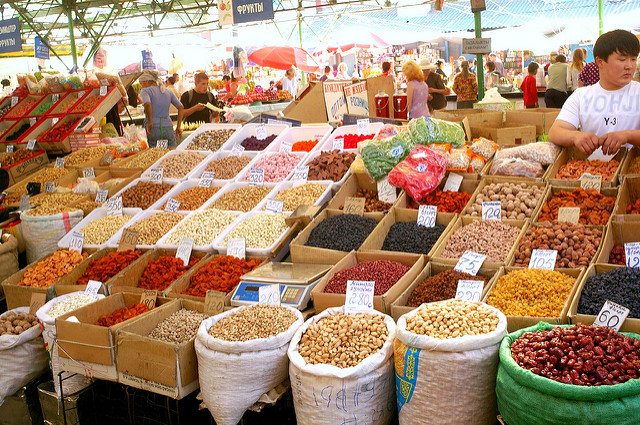 Unlike the other Silk Road cities visited by the Central Asia Rally, Osdh is not in Uzebkistan; we pass it, Kyrgyzstan's second largest city, later on our journey. It contains the oldest outdoor market in the region, once an important stop on the Silk Road. The architecture is unimpressive for a city that's been around three millennia and said by the locals to be "older than Rome", but the lively market atmosphere is probably the most authentic relic of Silk Road times you'll find anywhere. The old bazaar if massive, picturesque, but don't expect an easy bargain: fierce negotiation skills have been passed down through trading families since before Christ!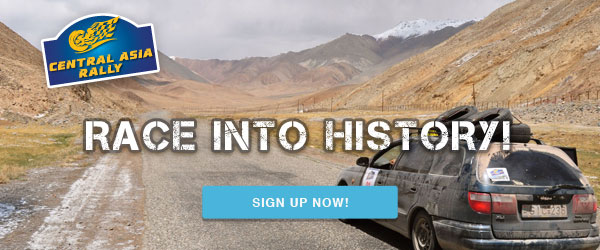 Liked this story? Are you getting that itch to travel and go on an adventure? Then join us on the next
Central Asia Rally
. Find a team of like-minded crazies and we'll see you at the starting line. If you want to join us in the virtual world then drop us a like on
Facebook
or follow us on
Twitter
and
Instagram
to keep up with our latest antics.