Tucked up in the Pamir Mountains, occupying 45% of Tajikistan's landmass and only 3% of the country's population, the Gorno-Badakhshan Autonomous Region is a curious one to explore. Even though it's technically a part of Tajikistan, you still need a separate visa to go and visit. Its wildness, proximity to the Afghan border and high altitude make it an area seldom visited by tourists, which is precisely why we like to travel through here.
There is no public transport infrastructure, but that's not a big deal for us on the Central Asia Rally, but when you've got bad roads and altitude sickness to battle, you can bet we'll be extra careful.
Photo by Zach Knowles
Introducing Eastern Tajikistan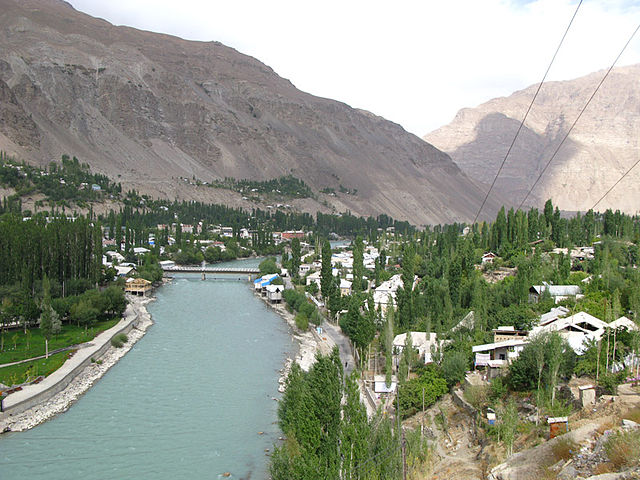 When you look up Gorno-Badakhshan, you'll notice that it's in a volatile part of the world. It shares a border with Afghanistan to the south and west, and a border with China in the east and Kyrgyzstan to the north. High mountains, with the rivers Pamir and Pyanj marking the boundary, define the land. Because of this wild landscape, the view throughout GBAO is spectacular, since it's home to some of the world's highest mountains.
Up in the Pamirs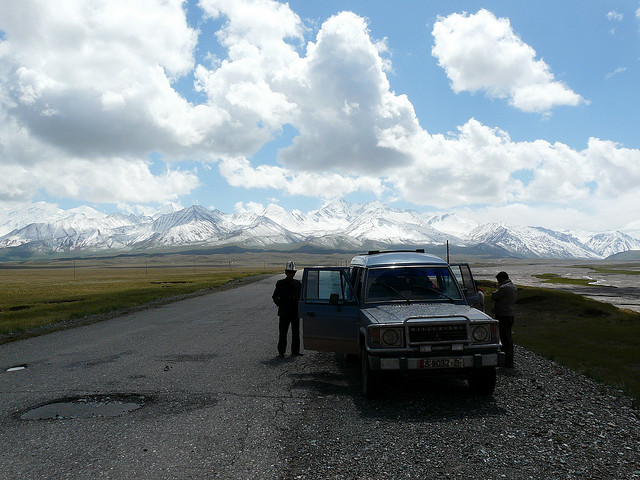 One of the main reasons we go through GBAO is not just because it's a route we can take into Kyrgyzstan, but it's also the most interesting, since our journey into Kyrgyzstan goes via the stunning Pamir Highway!
The Pamir Mountains go up and beyond 5000 meters in altitude, and you'll find four of the highest peaks in the former Soviet Union here, with Pik Somoni (formerly known as Mount Communism) stretches up to 7,495m, Pik Lenin towers at 7,134m, Pik Karl Marx has the impressive height of 6,723m and Pik Engels (6,510m).
It's not just the mountains here that make it into the record books, but it's also home to one of the longest glaciers in the world, the 77km Fedchenko Glacier.
Asides from the stunning mountainous landscapes and dramatic rocky valleys, there is a plateau in the east that resembles something on the moon. Even though this plateau lies at 3000 meters in altitude, it's still fertile enough for grass to grow and there is a small population of Kyrgyz herders living here.
Tracing the Silk Road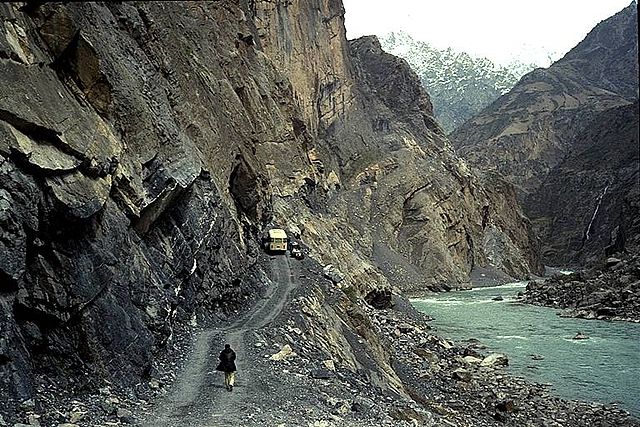 Despite today's remoteness, it's hard to believe that this was once a thriving trade route. Silk from China came into Central Asia through the Pamirs, which means the whole area is littered with archaeological sites. However, it's not just the ruined caravanserais on the roadside, but traces of civilization can be found dating back 20,000 years! In fact, there are ancient petroglyphs found just south of Murghab on the Khorog road. There are also plenty of fire temples dotted around the region, like the site at Lake Yashilkul or on the Major Marjanal River near Bulumkul.
Warm hospitality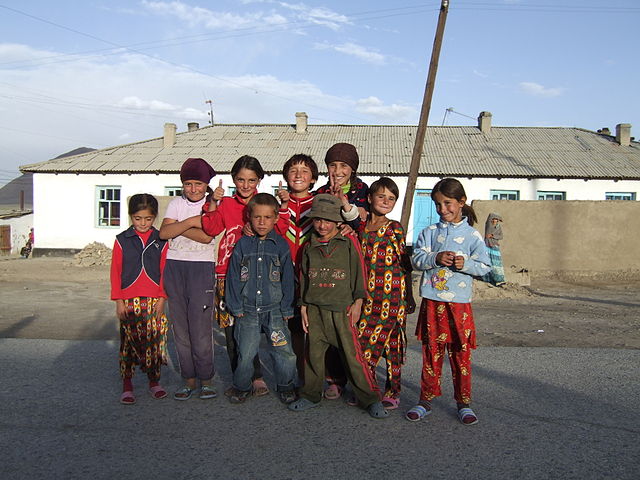 One of the reasons we love to travel is to meet the locals and get a sense for local life. Even though GBAO is one of the poorest regions in the area, the level of kindness and hospitality we receive always moves us. Whether we're staying in a yurt, in a homestay or hotel, we always feel the locals will go out of their way to make us a guest.
To sum up, traveling through GBAO and the Pamirs is a rewarding experience for all of us and we're always looking forward to braving Tajikistan's wild east – no matter the challenges.
Liked this story? Are you getting that itch to travel and go on an adventure? Then join us on the next
Central Asia Rally!
 Find a team of like-minded crazies and we'll see you at the starting line. If you want to join us in the virtual world then drop us a like on Facebook or follow us on Twitter to keep up with our latest antics.