Could Samarkand's Registan be Central Asia's most important historical sight?
The Central Asia Rally travels all over Central Asia, through Kazakhstan, Uzbekistan, Tajikistan, and Kyrgyzstan. While Kyrgyzstan, home to glorious mountains, lakes, and of course mountain lakes, is a worthy final destination, the heart of the Silk Road is Uzbekistan. And at the heart of Uzbek history is Samarkand. And at the center of Samarkand… is the Registan.
Samarkand's Registan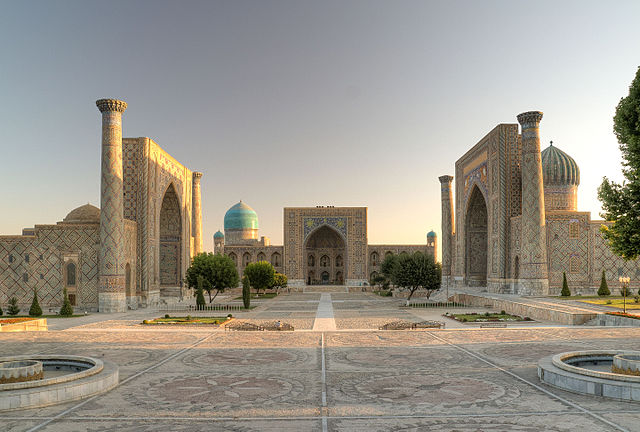 Samarkand has as rich as history as any city on earth: ruled by numerous empires. and pillaged by even more. Thus, the Registan — which translates from Persian as "sandy place" or "desert", and refers to the spacious public square — has only been around for a brief period of the city's history, taking shape only between the 15th and 17th centuries . However, in that time it has come to represent the city, and even the Silk Road itself, while inspiring architects around the world.
The History of the Registan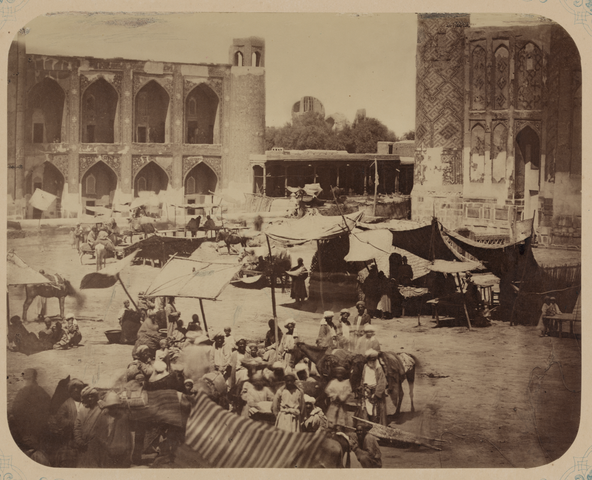 The square itself is made notable by the three madrasahs (Islamic schools) which stand at its North, East, and West. The oldest, the Ulugh Beg Madrasah, was completely in the early 15th century; the Sher-Dor and Tilya-Kori madrasahs were completed in the 17th Century. Their grand Islamic architecture, renovated in the 20th Century, stands as a powerful evocation of Samarkand's former glory. In addition to the architectural marvels, the square was the official location for public executions, and often (as pictured above) markets. The square the hub for trade in medieval Samarkand, which itself was of course a crucial stop on the Silk Road.
The Registan's Architectural Influence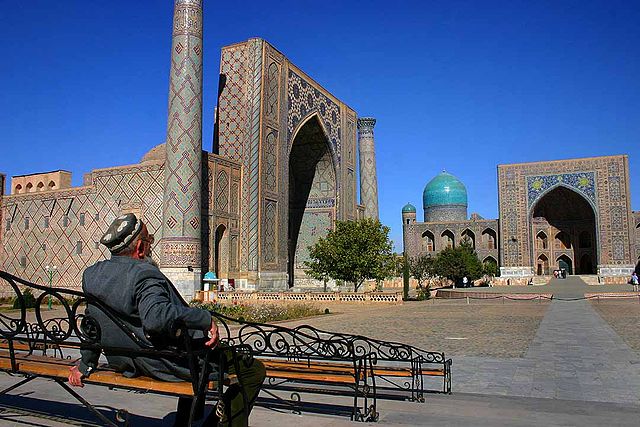 The three madrasahs are the world's oldest, as any predecessors were destroyed by the army's of Gengis Khan. The Registan was originally built under the rule of great emperor Timor (alternatively known as Tamerlane), who had chosen Samarkand as his capital. It stands as his proud legacy, the culmination of influences he sought from far and wide. The Registan itself went on to influence many cultures: it is said that the designers of the Taj Mahal took inspiration from the center of Samarkand. Likenesses can also be spotted in Iran, Pakistan, and even Russia.

Liked this story? Are you getting that itch to travel and go on an adventure? Then join us on the next
Central Asia Rally
. Find a team of like-minded crazies and we'll see you at the starting line. If you want to join us in the virtual world then drop us a like on
Facebook
or follow us on
Twitter
and
Instagram
to keep up with our latest antics.