Just by to the ancient city of Khiva in Uzbekistan, the desert oasis of Khwarezm offers a treasure trove of anthropological and archaeological history. Dotting the vast desert of what used to be ancient Khwarezm are the ruins of countless towns and forts collectively known as the Golden Ring; they're definitely worth a visit on the fourth day of your Central Asia Rally.
Photo by Dan Lundberg
How come they weren't discovered any sooner?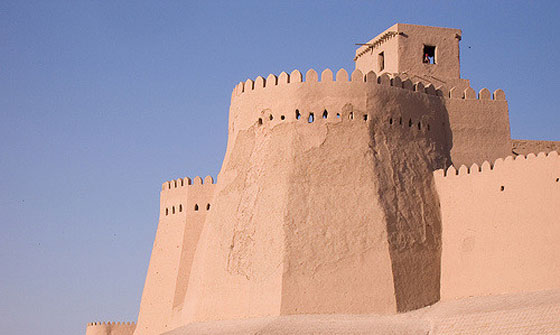 Although the area is known amongst locals as Elliq-Qala, which translates literally as "Fifty Forts.", just twenty distinct ruin sites have been found up to now. However, this nickname may prove prescient, because new ruins are being discovered (and rediscovered) all the time.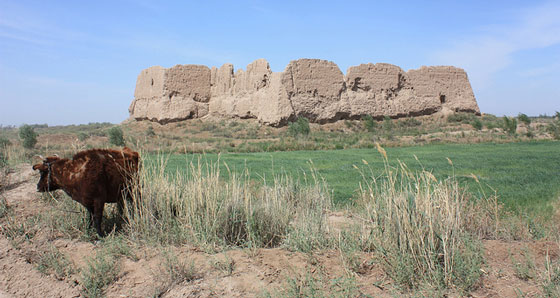 Also, even though the ruins do not technically yet live up to the promise of their name, they still collectively make the area of Khwarezm one of the most fascinating areas to study ancient settlements on the planet.
A small heaven for anyone who likes castles in the sand.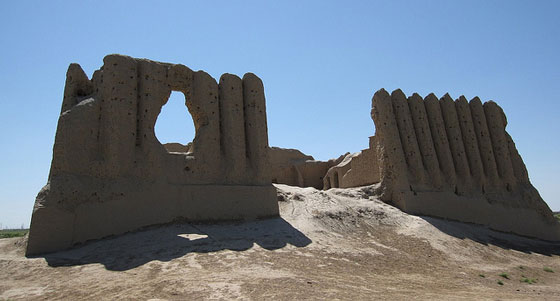 Indeed. Though the Golden Ring of ruins is now completely deserted, with modern Khwarezm settlements being a fair distance away, we can only imagine how bustling and industrious the now-empty desert might have once been with war and trade, settlers and travelers, while examining their society's dusty remnants.
Outdoor enthusiasts and nature lovers will also find plenty to do here, from scrambling amongst the ruins of the ancient settlements, to camel trekking near Ayaz-Qala. There's also the possibility of hiking in the Badai-Tugai Biosphere Reserve, which is a tugai (shrubs, trees, and salt-resistant plants unique to Central Asia) forest which is home to over 90 bird- and 20 mammal species.
When were the ancient settlements built?

Over two millennia ago, people were already flocking to Khwarezm for much the same reason that they are today – it's a natural oasis in a region of a harsh, unforgiving desert, feeding from the Aral Sea and providing a maginally more temperate climate and robust vegetation patterns. Because of this, numerous competing tribes built cities and surrounded them with forts for protection in the area.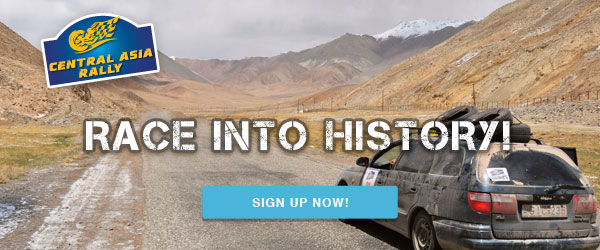 What's left of them?
When you visit Khwarezm today, all you'll see remaining of many sites are the foundations of city buildings and walls, only hinting at the larger structures they once underpinned and protected.
Basements, ramparts, and collapsed underground tunnels leading from city to fort, or city to city, are still being unearthed, which means that Elliq-Qala is one of the more exciting archeological sites of the present era. Contemplating it certainly does ignite your imagination, and make you feel a part of something truly ancient and awesome. Join us on our next Central Asia Rally to see/feel for yourself.
What's the best way of getting there?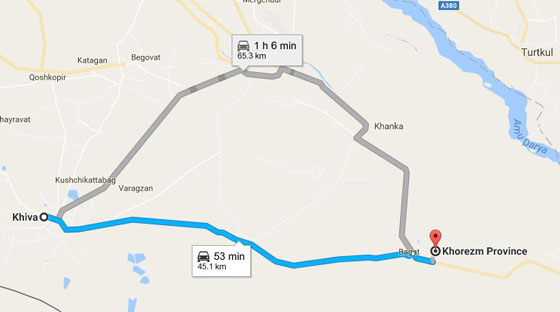 It's just off the main road about 60km north of Urgench. Bear in mind though that, the central part of the reserve, which contains most of the flora and fauna of interest including the Bukhara Deer, may be closed to visitors from time to time, so it's worth checking before you set off.