When we think of travelling Asia many believe that you can survive on about $10 a day or something equally ridiculous, but the moment you put a search into Google to get more information on traveling in Central Asia, you're posed with the depressing reality that tripping through the Stans is not going to be friendly to your wallet.
However, it is possible to do Central Asia on a budget, but you need to be prepared to make a few sacrifices on the way. Forget comfortable hotels and fancy restaurants, you're not travelling to Kyrgyzstan or Uzbekistan to spend your time in comfort and luxury. You're going there to experience a new culture, to dine with the locals and immerse yourself in the last undiscovered outpost in the world, right?
Well, here are some tips to save money in Central Asia, but be warned, it's not for the feint hearted!
Accommodation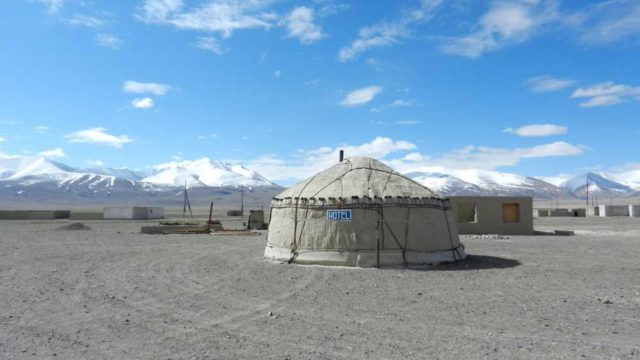 It is possible to find budget accommodation in Central Asia, but what counts as being 'budget' will vary between countries. For example, you might be able to find a small family guesthouse in Kyrgyzstan for under $15 easily, but in Kazakhstan, you're highly unlikely to go below $30, unless you go for something very basic, and perhaps even ending up in a seedy brothel.
This is where your sense of adventure needs to kick in. Have a look at alternatives. Couchsurfing and airbnb are taking off, and while the latter might not seem the cheapest alternative at first, if you're travelling in a group you can save money and get your own apartment. Also, budget hotels and guesthouses do exist, but it's best to plan ahead since they get snapped up quickly.
Go in with an open mind though, because budget accommodation could mean you'll have a shower that doesn't work or the place is dirty and other issues. If you're OK with roughing it, it's easy to save money. Anyway, spending the night in an Uzbek stable is character building.
Food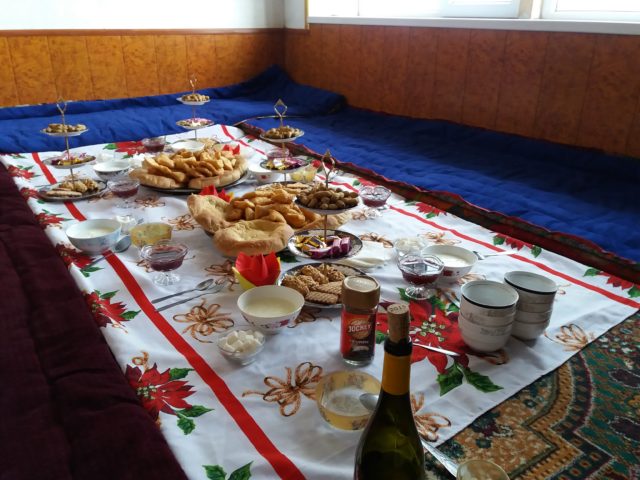 Go local. If you want to keep your budget down when it comes to food, follow the locals and eat as they do. There will be no English language menus here, that will invoke more dollars, so it doesn't hurt to learn a few useful phrases concerning food matters. Know what you like out of the local cuisine and that will make life more appetizing for you and also keep your wallet in check. It is also the best way to immerse yourself in local culture and you'll get some stories to take home.
Do your own trips
Travelers to the region complain about the cost excursions the most. A day trip to the Aral Sea, after bargaining, could set you back $300 at least. If you have your own car or hire a car, particularly as a group, could save you some serious expenses. Not to mention driving round Central Asia is a lot more fun when you are on your own.
You'll find entrance fees to places, like the sites in Samarkand, to be inexpensive, so if you're willing to take a risk and go solo, you could get to keep hold of hundreds of dollars. So put that towards a nicer accommodation or simply make your wallet happy.
Transport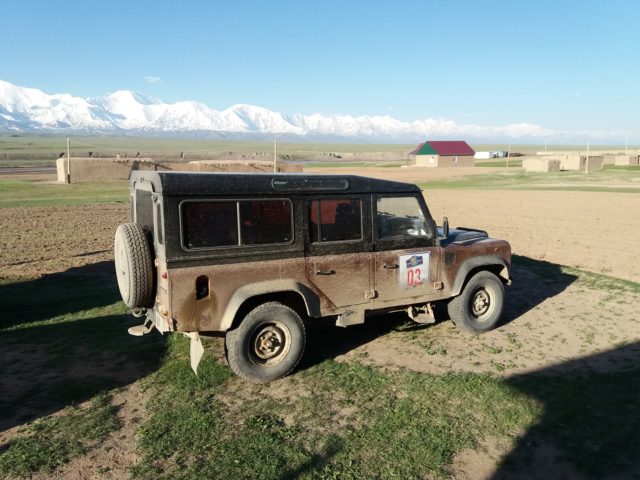 Public transport in general is not expensive in most of Central Asia, but like with the excursions above, the cheapest and most efficient way to get around is by doing it yourself. This either means driving the Stans with a group (more people equals less costs in terms of petrol), but you can also explore the region differently on the back of a bike, which is gaining popularity in the area.
To sum up
Saving money in Central Asia requires a sense of adventure, an abandon to creature comfort and going local. Drive the countries yourself – the roads are full of wide landscapes and constant challenges – and you'll have a trip you'll never forget. Eat and drink with the locals and learn what it's like to communicate without a common language. You might hate not having a hot shower or Wi-Fi, and the noise in a budget hostel in Bishkek might drive you nuts at the time, but hey, at least you'll have a story to tell!
Liked this story? Are you getting that itch to travel and go on an adventure? Then join us on the next
Central Asia Rally!
 Find a team of like-minded crazies and we'll see you at the starting line. If you want to join us in the virtual world then drop us a like on Facebook or follow us on Twitter to keep up with our latest antics.