Central Asia might be a place tucked away at what feels like the end of the world, but it's a vast place. Kazakhstan alone is one of the largest landlocked countries in the world, and Uzbekistan itself is no shy and small place either. With vast and varying lands, ancient cultures and being one of the most remote places to travel, driving across the steppes, mountains and deserts of Central Asia is a challenge.
There are enough challenges en route, whether you're trying to cross borders or you're hundreds of kilometres from civilization, we're hoping these driving in Central Asia tips will help you navigate this wonderful and untouched part of the world more.
Not to mention inspire you to join us in 2015 on the Central Asia Rally.
Don't do anything you wouldn't do at home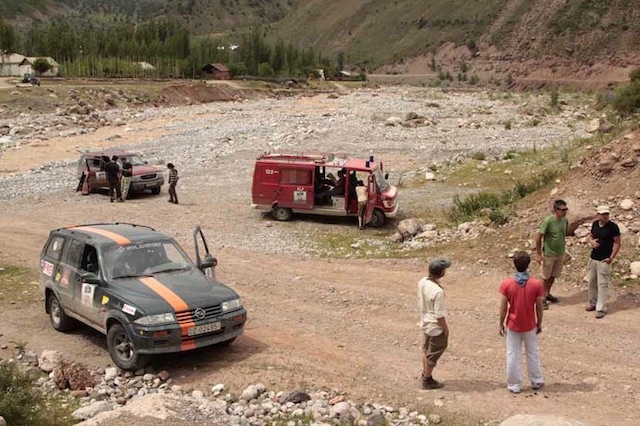 There is the temptation to let loose the moment you leave home, and while that might work on a beach in Majorca, it's not going to help you navigate the complex bureaucracy and bad roads of Central Asia. If anything, you should be far more vigilant when you're exploring the Stans.
Foreign plates are bound to draw a lot more attention than regional ones, and the last thing you'll want to do is attract police attention. Be vigilant and careful, that's the first rule.
Don't drink and drive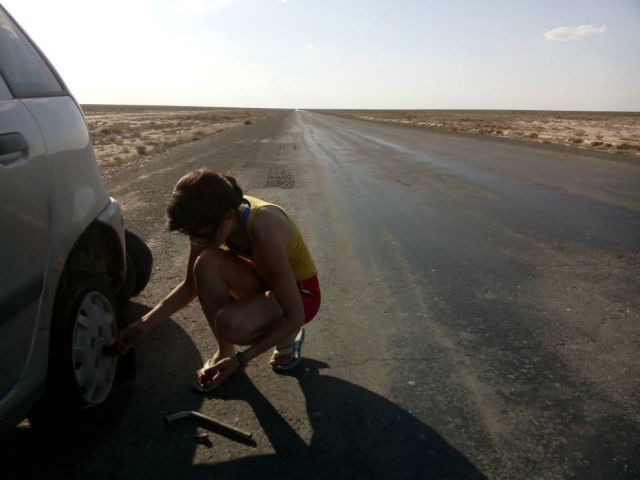 We love a stiff drink as much as the next adventurer, and while we believe in embracing the local liquor, the last thing you'll want to do is to hit the roads in Kyrgyzstan after a few too many cups of kumis.
And even one drink is enough to land you in trouble, since the countries in Central Asia all have a zero tolerance for drink driving. You could get away with it in Georgia (not recommended), but not in these countries.
Stock up on water!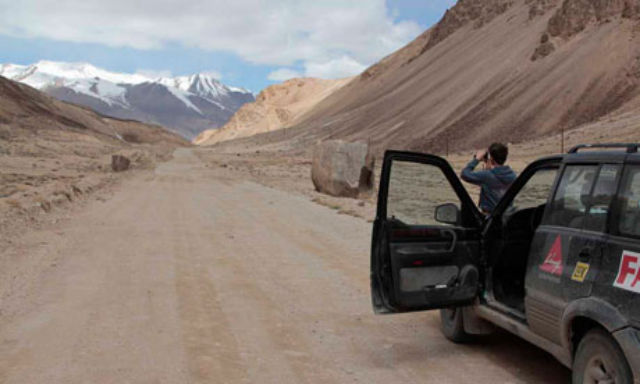 At the risk of sounding like a broken record – Central Asia is big! And parts of it are vast desert and grasslands, which can see temperatures well above 40ºC in the summer. We recommend taking at least 20 liters of water with you. Yes, that much. Say you break down in the Kyzyl Kum desert at midday, that water is going to go quickly. You can distribute it in smaller bottles if it makes things easier.
Watch out for animals on the loose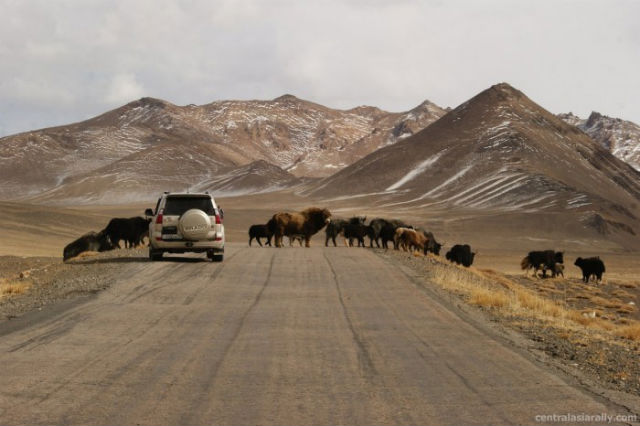 There are a lot of herders in Central Asia, and even more animals on the roads. You're going to want to take care not to hit any sheep, yaks or goats as you navigate the Pamirs. So keep one eye on the road and another one the livestock, and you should be fine.
Early bird gets the worm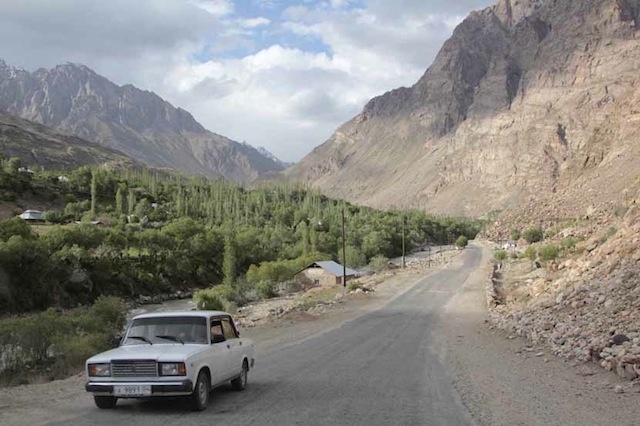 One of the biggest treasures of Central Asia are the markets, and yes, while you can stumble to them at midday after a night of partying with a few too many glasses of kumis, you'll miss the best time to explore. At 6 in the morning, the light is perfect to shoot photos, and you'll get to see nomadic life at its best. Most of these markets, like the animal market in Karakol in Kyrgyzstan, are over by 8.
Follow the truckers
Truckers know what they're doing when it comes to long distance travel. Chances are they know every nook and cranny of the route. Follow their lead. If they are not parking on the roadside, then there is a reason for that.
Dress appropriately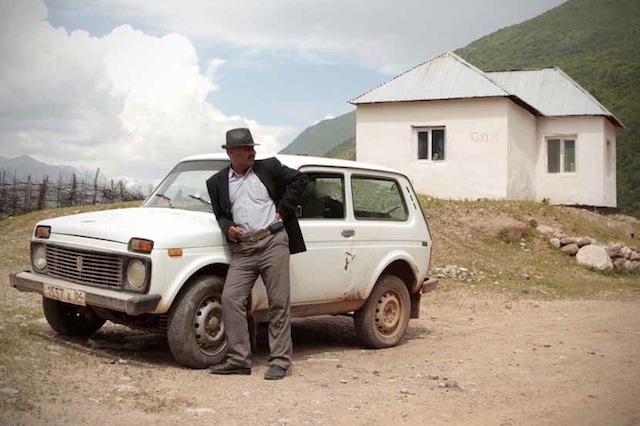 Just as with your car, you're not going to want to draw attention to yourself, so make sure you know the customs before traveling. If you have to haggle at border crossings or with officials, you're more likely to be treated better if you're covered up and respectfully dressed, rather than in shorts, a baseball cap looking like a tourist.
Liked this story? Are you getting that itch to travel and go on an adventure? Then join us on the next
Central Asia Rally!
 Find a team of like-minded crazies and we'll see you at the starting line. If you want to join us in the virtual world then drop us a like on Facebook or follow us on Twitter to keep up with our latest antics.