We've already shown you the weird sites of Central Asia, but what about the strange going events that are happening there? To give you and idea about Central Asia's unique world, we've compiled a list of some of the headlines to make it out of the Stans this week.
Here is some Central Asian News.
You need your ID to buy sugar in Uzbekistan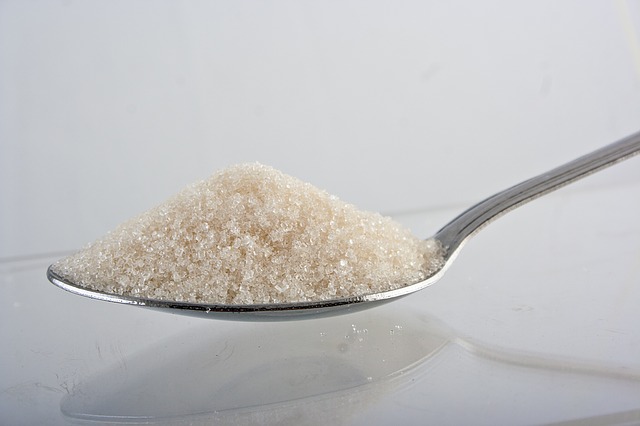 Bad news for those with a sweet tooth in Uzbekistan, but the price of sugar has gone up, and not only that, you could be standing in line for hours only to get turned away for not having your ID on you.
It's not clear why there is a sugar deficit in Uzbekistan, but the prices have spiked so much, and Uzbeks think this is tied in with the preserves season about to begin. So it looks like jam is the reason behind the sugar shortage going on in the country right now. Limits have been placed on how much sugar each person may buy, which means you'll need to show ID.
Sugar has become serious business, and fights have even broken out over it.
Uzbekistan releases Taijk Shepherds and Livestock
Five shepherds and their flock accidentally crossed into Uzbekistan. The border guards detained the shepherds who were illegally grazing their 3000 animals, a mix of goats, sheep and cattle in Uzbekistan. After much red tape, the Tajik herders and animals were released, and the Tajik border guards have promised to conduct awareness campaigns so it won't happen again.
Kyrgyz tankers take part in the World Tank Biathlon Championships
It's that time of year again folks when tanks are at the ready in Russia. The match between tank crews from 12 countries, including Kyrgyzstan and Kazakhstan will compete in T-72 tanks for the special event.
The Kyrgyz Embassy has informed that it will have four crews to defend the country's honor.
Kyrgyzstan and Kazakhstan argue over the price of electricity
It looks like things are getting electric in the Stans as officials from Kyrgyzstan and Kazakhstan are getting into a heated debate over the Kazakh entry into the Customs Union and the Common Economic Space. The discussion focused on the supply of electricity from Kazakhstan to Kyrgyzstan and it looks like the parties can't agree to a single price! With Kyrgyzstan asking for a price of 1.5 cents per kilowatt-hour, Kazakhstan is insisting on a price of 5 cents.
Uzbekistan shuts down Internet and mobile phone network before entrance exams
Just before the university entrance exams in Uzbekistan, the government shut down the Internet in the whole country last week. The Uzbek government stopped all Internet traffic and SMS messaging on Friday for four hours, with the excuse that urgent maintenance work was needed on the telecommunications networks. However, conspiracy theorists believe the timing was convenient to land right when the university entrance exam was taking place. Of course, when the test was over, the Internet was back up again.
Yurt preschools come to Kyrgyzstan
Getting nomadic Kyrgyz kids a good education may not be an easy feat, but with the advent of the brand new yurt school has definitely made life a lot easier for the nomadic tribes around Issyk-Kul.
The initiative is to prepare kids in nomadic families for higher education, but not only that, to help them develop socially.
Many of the kids either come walking for kilometers or on horseback to the jailoo preschools. There are around 35 in Kyrgyzstan's jailoo, and many hope that it will open to door to a solid education for nomadic kids in Kyrgyzstan.
Liked this story? Are you getting that itch to travel and go on an adventure? Then join us on the next
Central Asia Rally!
 Find a team of like-minded crazies and we'll see you at the starting line. If you want to join us in the virtual world then drop us a like on Facebook or follow us on Twitter to keep up with our latest antics.