Our favourite photos from Days 8 and 9.
The Central Asia Rally 2017 is over, but we still have some incredible stories to tell and brilliant photos to show. Here are our favourite images from Day 8, when teams drove from Dushanbe, capital of Tajikistan, to Tavildara and then Day 9, when participants travelled onwards to Khorog.

Day 8: Dushanbe to Tavildara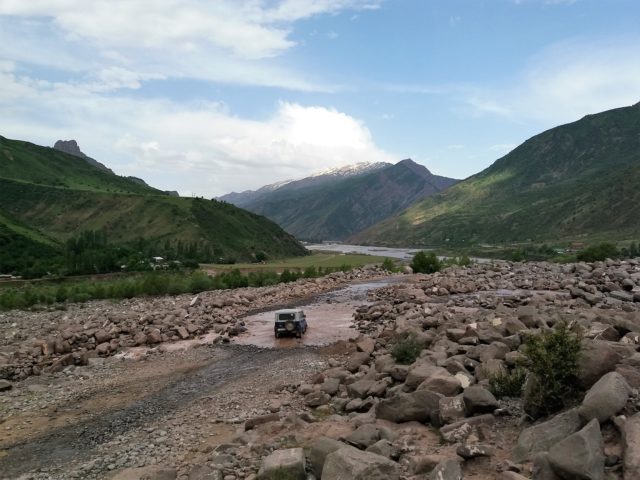 On Day 8 the driving started getting more difficult, with winding ascents and poor road conditions. The views were clearly worth it though.
Day 9: Dushanbe to Tavildara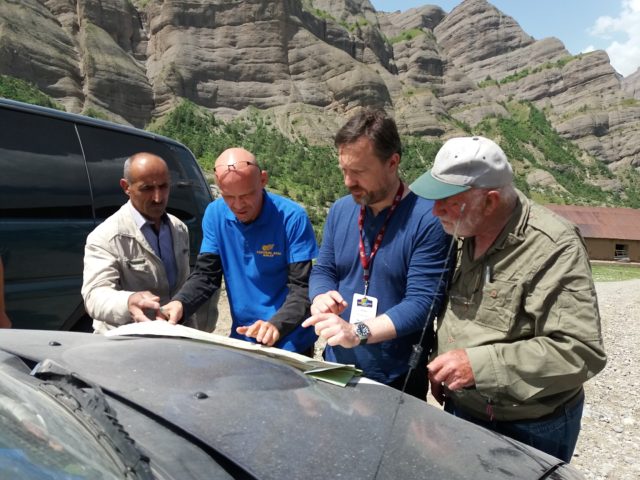 Day 9 turned into a proper adventure. Here's the story, from the Travel Scientists' own Barbara: "When we came to the checkpoint for Badakshan, they told us that the road was gone. We tried another road with two teams, got stuck, so had to return (but still had to drive over a biiig river-crossing with the Landrover and Terrano). We found the other teams and were left with a choice: a 250km detour on marked roads or a local guide leading us on the other side of the river on unmarked roads, 18km. Of course, we went for the local guide: he had a Lada, which could literally drive across everything. The guy was completely drunk of course. But I'd say a functioning alcoholic. "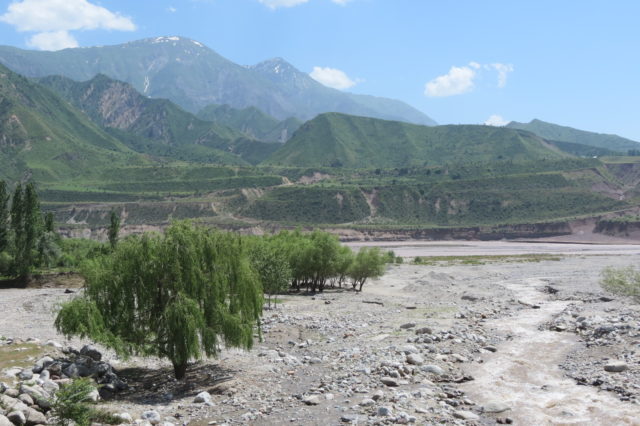 But the adventure didn't stop there: "Turns out that half of the 18km is basically cross country, because the roads don't exist anymore. Benefits: we got to see some amazing scenery nobody before had. On the other hand: we had to race against a thunderstorm. We got to at the main road around 3pm, but were still left with all of the daily distance to do, including having to cross a rather high pass. We finally arrived at the hotel at around midnight." All in a day's work on the Central Asia Rally!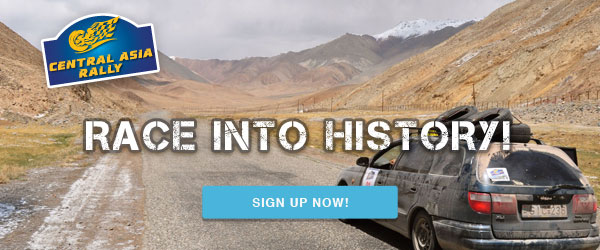 Liked this story? Are you getting that itch to travel and go on an adventure? Then join us on the next
Central Asia Rally
. Find a team of like-minded crazies and we'll see you at the starting line. If you want to join us in the virtual world then drop us a like on
Facebook
or follow us on
Twitter
and
Instagram
to keep up with our latest antics.