Foodies and travellers can now indulge in both of their favourite activities: Eleanor Ford's Samarkand: Recipes and Stories from Central Asia and the Caucasus is here, and it will definitely transport you back onto the road.
Plov Feast. Photo Credit: Standard
The magical combination of good food and travelling to remote places is something that any traveller can attest to: the excitement of meeting new people, witnessing breath-taking sites and chomping down on delicious local delicacies. The book, co-authored by Eleanor Ford and Caroline Eden, succeeds beyond doubt in conveying this mix of feelings.
But who exactly are these two women? Eleanor Ford was recently awarded the The Guild of Food Writers' Award for her amazing work as a recipe developer and food writer. She has worked for the Good Food Channel and BBC Good Food, too, but her impressive resume doesn't stop there: she landed the local editor position for Zagat's Hong Kong guide and has been a respected restaurant reviewer of Time Out.
Caroline Eden, on the other hand, provides the book with its travel part. And, equally, she has another extraordinary resume: she has a weekly column in London's Metro newspaper and is a regular contributor to large firms such as The Guardian, The Telegraph and the Financial Times. Apart from her writing, she also reported on big events in Central Asia and the Caucasus for BBC's Radio 4.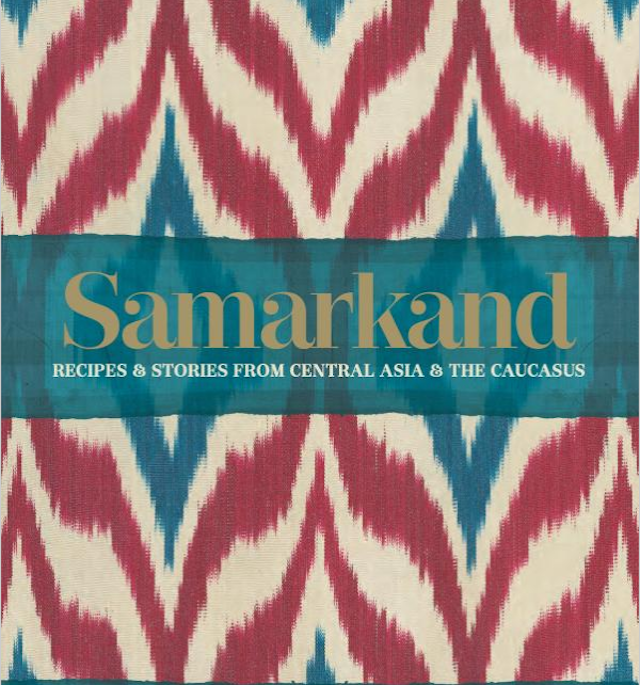 The merge of such great minds and professional knowledge did in fact, result in something amazing. The book is a vibrant reminder of diversity in these regions and the influence these cultures have on the local dishes.
Expect the unexpected, as these recipes are not well known in the Western world, but that is the beauty of it: getting to know something completely different. As Eleanor Ford told the Evening Standard: "when people ask me to define the food of Central Asia, I tend to talk about the different regions that influenced it."
The book also gives us information about the Silk Road and it provides us with an idea about the atmosphere of each of the regions in Central Asia and the Caucasus.



Expect to spend ages in the kitchen after you've purchased the cook/travel book, since it contains 100 recipes, in the following categories: Shared Table, Soups, Roast Meats & Kebabs, Warming Dishes, Pilavs & Plovs, Accompaniments, Breads & Doughs, Drinks and Desserts. And, just to give you an amuse-bouche, you'll be cooking dishes like Rosh Hashanah Plov with Barberries, Kefir Pancakes with Blackberry Syrup and Apricot & Red Lentil Soup. Sounds divine, doesn't it?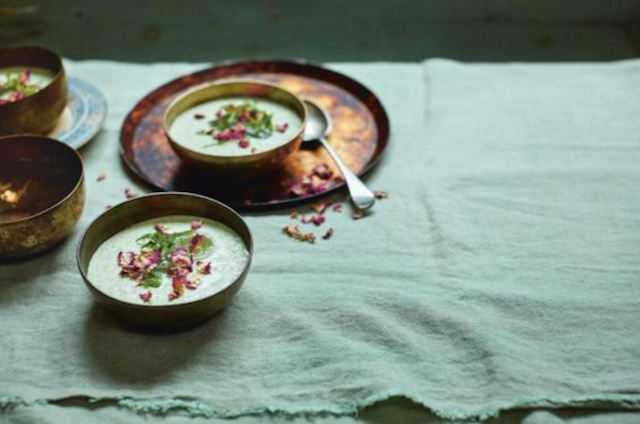 Eleanor Ford's Samarkand: Recipes and Stories from Central Asia and the Caucasus is the ultimate travel cookbook: the compilation of short travel stories will keep you ravished, and a collection of almost secret recipes will most probably make you feel famished. So, if you're planning on joining us on the Central Asia Rally next year, or the Caucasian Challenge this year, these pages will help you brush up on everything you need to know.
Liked this story? Are you getting that itch to travel and go on an adventure? Then join us on the next
Central Asia Rally
. Find a team of like-minded crazies and we'll see you at the starting line. If you want to join us in the virtual world then drop us a like on
Facebook
or follow us on
Twitter
to keep up with our latest antics.