The Pamir Highway, the world's second highest roadway, and a part of the ancient Silk Road, is a section of the M41 going from Osh in Kyrgyzstan, to Termez in Uzbekistan via Tajikistan through the Pamir mountains. Central Asia Rally's path joins it for some of the most breathtaking views to be had anywhere.
Photo by Simon Matzinger
What's its story?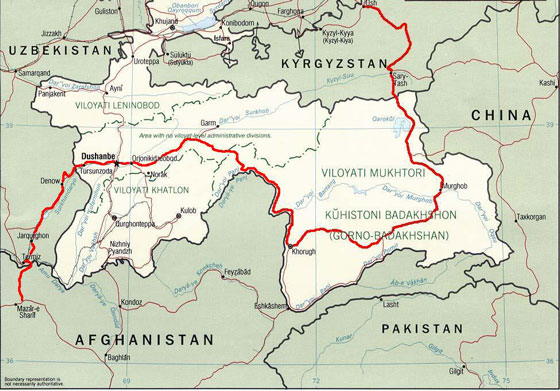 The section between Dushanbe and Khorog was built in 1915, as ordered by the tsarist government, though it wasn't a road by our current understanding, but more of a meter-wide dirt trail suitable only for packed animals or people traveling on foot.
When was it modernized?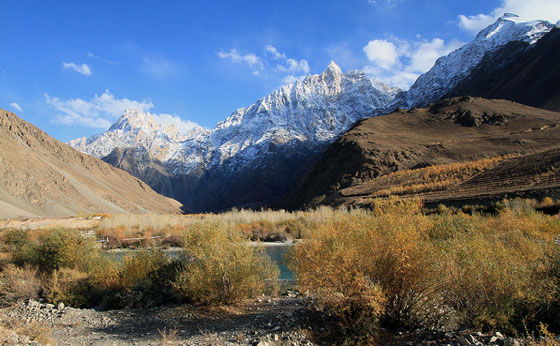 The Pamir Highway in its present form was built between 1931-1934 by Soviet engineers to connect Pamirs and Gorno Badakhshan with the rest of the Soviet empire.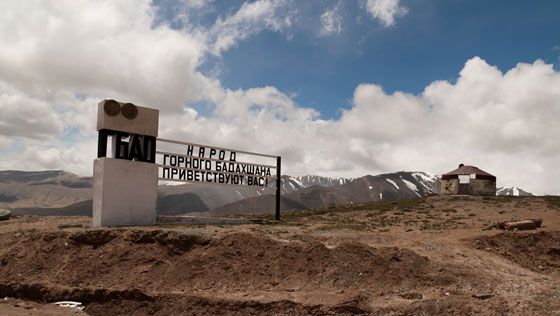 In the process, they blew up massive granite walls, broke through the rock face, and built bridges over the Pyanj tributaries. They also faced extra challenges as the road could only get built by the right side of Pyanj river – the left bank belongs to Afghan territory. But they persevered, and the Pamir Highway was finally completed; it still remains the only road that connects Tajikistan with Gorno Badakhshan through the treacherous Pamir mountains.
But basically, long sections of the path itself have been used since time immemorial – it used to be a link of the ancient Silk Road where caravans traveled loaded with rubies that had been extracted in quarries in the mountains around the Rang Kul lake.
How high up is it exactly?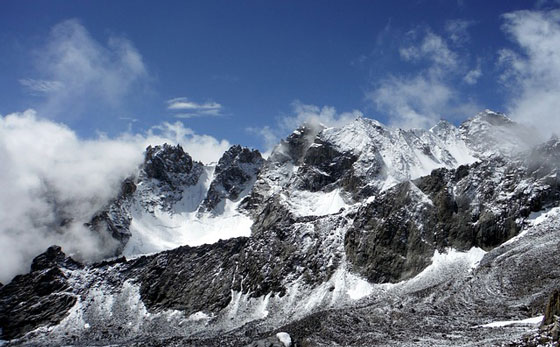 The Pamir Highway is the second-highest paved road in the world; its highest point at Ak Baital pass is 4,655 metre. The section between Sary and Tash Khorog stretches at the altitude of 4000 metres above sea level.
What condition is it in now?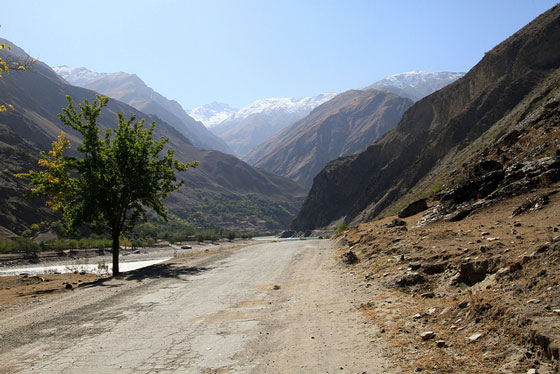 These days most of the Pamir Highway's surface is damaged by avalanches, frequent land slides, floods and Chinese trucks making their roaring way from Kashgar to Dushanbe via the Qolma pass. Taken together, these extract a pretty heavy toll on the road.
Also might be worth bearing in mind that construction and maintenance levels vary substantially along the Pamir Highway, leaving most of it unpaved – yet another strong reason for tackling the Central Asia Rally in a 4WD or at least a high clearance vehicle.