Turkistan, a city located in Southern Kazakhstan is important for its significant cultural and religious role throughout the centuries. It is more than just an old town; it is history itself.
Photo: Yasaui's Mausoleum. Photo Credit: Edwin
A short drive away (165 km) from the city of Shymkent lays the city that has been Kazakhstan's center of culture, religion and trade, molding many minds with its sheer existence of 1500 years. The city is also a popular pilgrimage site; the holy Kozha Akhmed Yasaui's shrine was constructed here by Timur Lenk towards the end of the 1300s. The buildings are famous for its breath-taking beauty, with amazing designs that cannot be found elsewhere. Made up of several temples and towers, this complex is something absolutely exceptional.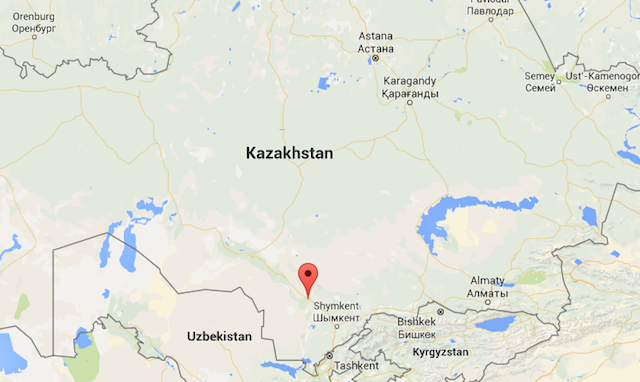 Kozha Akhmed Yasaui lived in Turkistan in the 1100s, when the city was called Yasy. He was a Sufi teacher and talented poet, who brought with him his teachings of ascetic Sufi, establishing the Yasauia Sufi order. He had a special way with people, who loved his sermons and poems; he was able to communicate the otherwise mystical aspects of his beliefs to the simple masses, gaining popularity fast. His teachings of tolerance and love towards one another can still be observed in the Kazakh culture. He was also the first holy man ever to write down his sermons and poems in the local Turkic language, making it possible for even more people to understand his teachings.
Kozha Akhmed Yasaui died in 1166, and at first, was placed in a smaller tomb (a place that had incredible significance for pilgrims even before the large scale constructions of the mausoleum.) When you visit, you may see that the main façade of the building was not finished – Timur Lenk died before the completion of the mausoleum.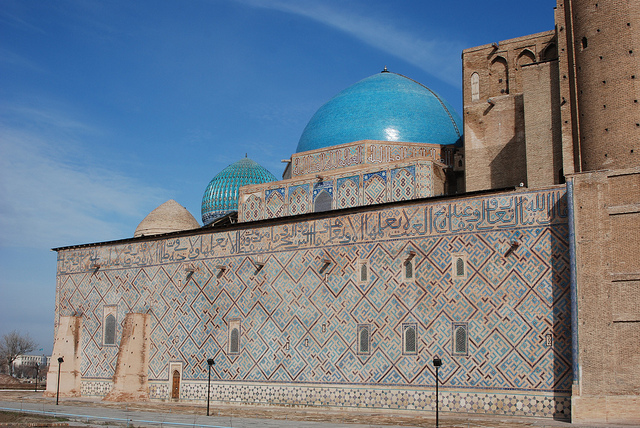 Nowadays, the shrine is surrounded with beautiful fruit orchards and rose gardens, maintained and kept by the Yasaui Brotherhood. The Brotherhood's "profile" is somewhat different from your usual religious groups; they are a musical order of Sufis, using music to convey Yasaui's teachings and to communicate with the Divine. They hold services at dusk and dawn, and welcome locals and foreign visitors. The services are usually a combination of music, singing and chanting.
The city is also known for being the capital of the Kazakh khans during the 16th to 18th centuries. Enthronement ceremonies were held in this very city, followed by celebrations that lasted days. Turkistan is also known for its other historical buildings, such as the tombs of the Kazah khans and nobles and the tomb of Robia Sultan Begim (Timur's granddaughter.) The mausoleum of Kozha Akhmed Yasaui is a UNESCO World Heritage Site.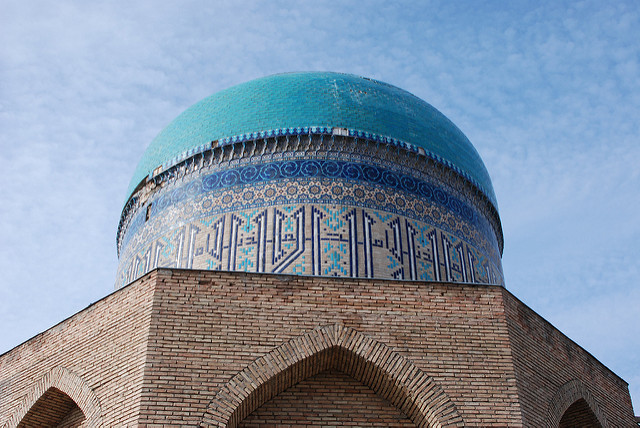 Be sure to check out the railway station, which was created in 1903 as a part of the railroad project aiming to establish a route between Orenburg and Tashkent.
Liked this story? Are you getting that itch to travel and go on an adventure? Then join us on the next
Central Asia Rally
. Find a team of like-minded crazies and we'll see you at the starting line. If you want to join us in the virtual world then drop us a like on
Facebook
or follow us on
Twitter
to keep up with our latest antics.