Soviet memories can be found all over Central Asia.
Photo via Creative Commons
On the Central Asia Rally, we travel all across the region, from Kazakhstan to Uzbekistan, Tajikistan to Kyrgyzstan. Everywhere we go we see reminders of history, and not just silk road cities: there are also noticeably traces of decades of Soviet rule. Here are some of the ways we've noticed the Soviet memory lingers.

Lenin Statues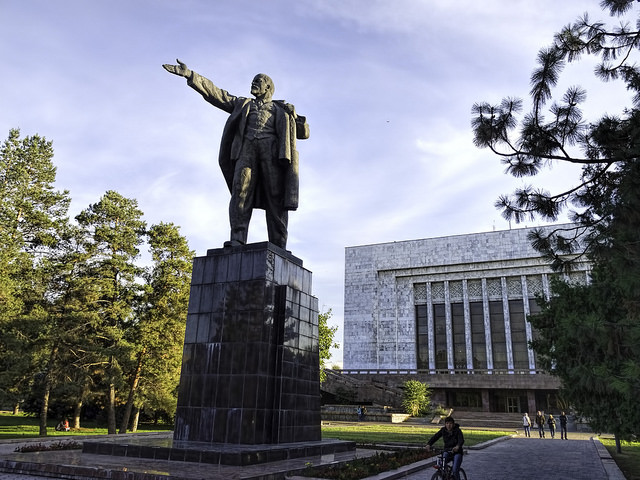 The most obvious reminder of Soviet rule are actual concrete statues of Communists such as Lenin. Though fewer and fewer remain each time we return, they aren't hard to find if you know where to look. Statues of Lenin are particularly prominent in Kyrgyzstan, where his face also features prominently on the wall of a dam in Talas, in the north-west of the country. The above statue is located behind the Historical Museum in Bishkek; it previously stood in front of the museum.
Soviet Hotels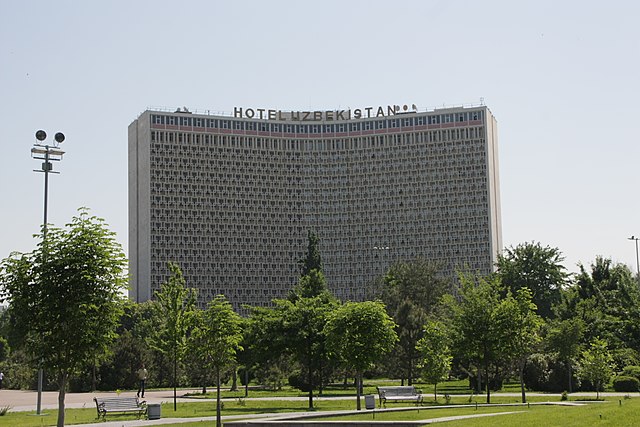 While there are many examples of Soviet architecture, Communist style is particularly noticeable when it comes to hotels. None, however, are quite as typical as the Hotel Uzbekistan, built in the 1970s, and still standing in Uzbekistan's capital Tashkent.
Mountains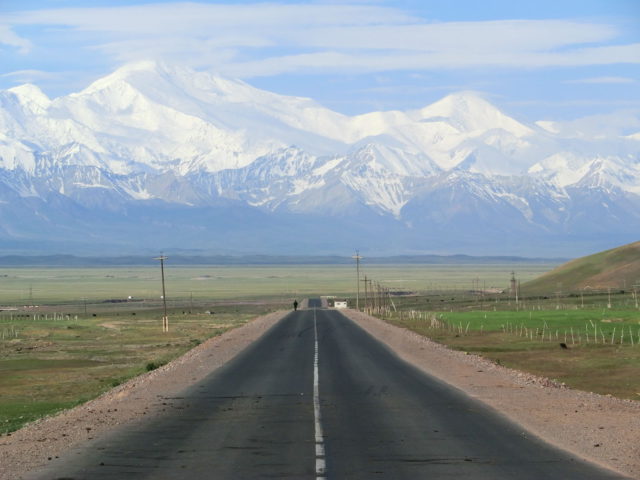 The mountains? How can mountains be Soviet, you may very well ask. Well, they were of course around a long before Marx and his ideas, but their names weren't. Pictured above is 'Lenin Peak' is Tajikistan, where at the top of its more than 7000 meters you can find a small statue celebrating the man himself. Elsewhere, in Kyrgyzstan's Ala Archa National Park, adventurers annually climb to the top of 'Young Communists' Peak.
Society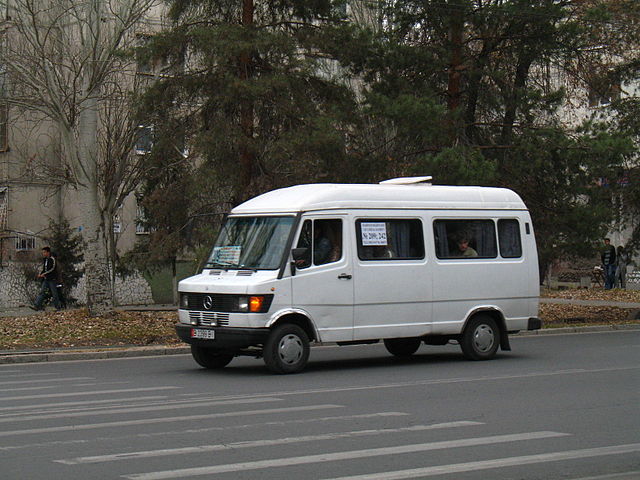 While we've discussed the more noticeable relics of Soviet central Asia, there are many more reminders: from the classic Soviet style marshrutka minibuses, one of which is pictured above, to the sometimes spectacular Soviet bus stop designs that dot the landscape. And then there are the invisible remnants hidden under the surface: statues can be removed, but culture, society, and ideology, is harder to change.

Liked this story? Are you getting that itch to travel and go on an adventure? Then join us on the next
Central Asia Rally
. Find a team of like-minded crazies and we'll see you at the starting line. If you want to join us in the virtual world then drop us a like on
Facebook
or follow us on
Twitter
and
Instagram
to keep up with our latest antics.