Song-Kul Lake in Kyrgyzstan is a must-see spot in Central Asia… if you can reach it!
Against the backdrop of distant mountains, Song-Kul Lake in Kyrgyzstan, an alpine lake right in the center of the country, is gloriously tranquil. Famed for its sensational sunrises, sunsets, and the richness of star-filled night's sky. With an area of around 270 square km, it's the second largest lake in Kyrgyzstan after Lake Issy-Kul, leading to its name, which translates as "following lake". One Kyrgyzstan's prime tourist destinations the lake it still rarely visited, thanks to its famed inaccessibility. However, if you get the chance to see it, take the opportunity. Here's what you need to know.
Photo by Peretz Partensky
How to get there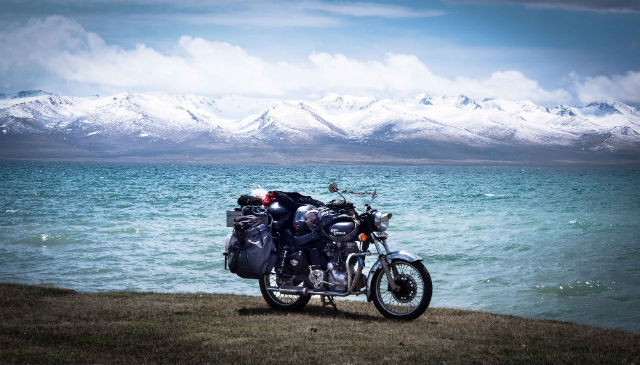 High in the Tien Shan Mountains, located at an altitude of over 3000m, right in the center of Kazakhstan, it's not the easiest place to get to in the best times, and in these parts the "best of times" amount to a few months in summer, roughly between June and September. The rest of the year you simply can't access it. The two nearest towns, where most tourists pass en route, are Naryn and Kochkor. If you're there in summer (which doesn't mean it won't be blizzard conditions) the mountain passes should be driveable, and promise incredible views. While the area is too cold for anyone to live there all year rounds, in the summer months locals rent out yurts in which you can stay. They also sell delicious homemade meat, jams and milk products. There are no modern facilities, as you would expect, and if you plan to camp independently it's best to stay near to the yurts… there may be wolves.
What to do there?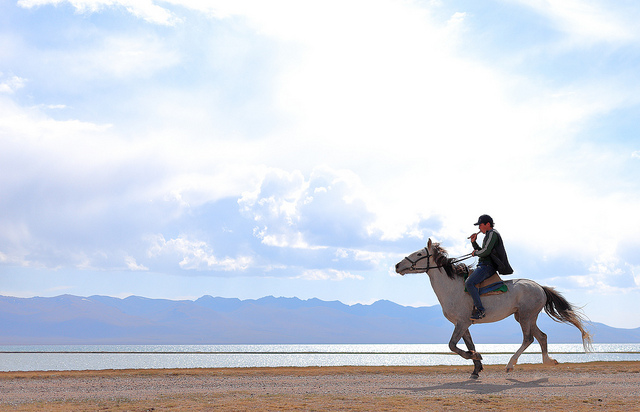 Apart from enjoying the famous Kyrgyz hospitality, just enjoy the view. If you're lucky enough to be greeted by warm-ish temperature, the area is unsurprisingly brimming with potential hiking routes. There are often horses drinking water lakeside and you can hire a ride from the locals, whether you want to trot along or go on a proper trek. Depending on how much luggage you carry, however, there are plenty places you can walk on foot.
Beware of the weather….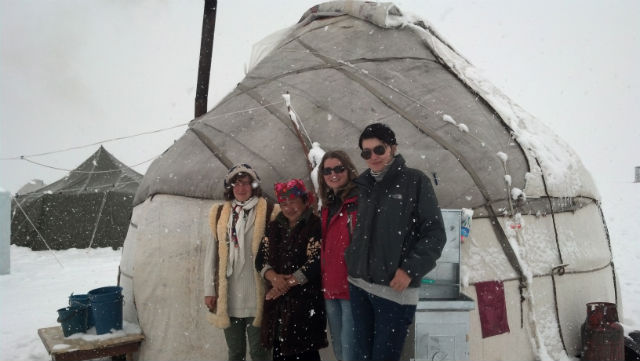 The weather is completely unpredictable at Song-Kul lake, as the participants of the Central Asia rally 2013 (pictured above) discovered! The rally takes place in June, which is in the theoretical window of accessibility, but that doesn't mean it's always easy. However, as you can see, these hardy drivers braved blizzards and freezing cold temperatures to make it to the lake, which meant they had the yurts all to themselves! Not for the faint hearted, if you dream of visiting the lake you may have to face weather conditions that are less than ideal…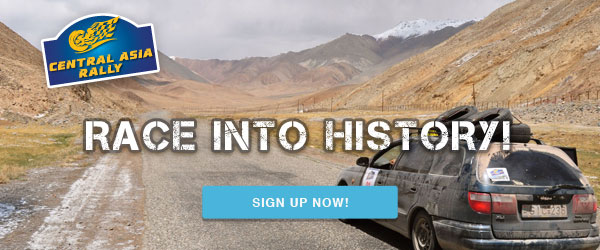 While it's never guaranteed that it'll be accessible, the best way to visit Song-Kul lake in Kyrgyzstan is as part of the Central Asia Rally. Sign up for this minimal assistance adventure rally and you'll travel from Astrakhan all the way to Bishkek, driving in six different countries. You'll experience the wild beauty of Central Asia, the incredible hospitality of the locals, and you'll have enough adventures to keep telling stories for years afterwards…
Liked this story? Are you getting that itch to travel and go on an adventure? Then join us on the next
Central Asia Rally
. Find a team of like-minded crazies and we'll see you at the starting line. If you want to join us in the virtual world then drop us a like on
Facebook
or follow us on
Twitter
and
Instagram
to keep up with our latest antics.