Almaty is a worthwhile next stop after the Central Asia Rally.
Photo by Irene2005
The Central Asia Rally will test your patience, endurance, and your skills at the wheel. Driving 6500km in two weeks, visiting six countries ,and traversing countless roads of terrible quality, maybe you need to be a little bit crazy to do it. And it would be a little crazy, after you finally finish the event in Bishkek, capital of Kyrgyzstan, to be tempted to immediately set-off to see somewhere new. If you were, though, we have the perfect place: only a few hours drive from Bishkek is Almaty, one of the largest cities in Central Asia.

Why is Almaty Worth Visiting?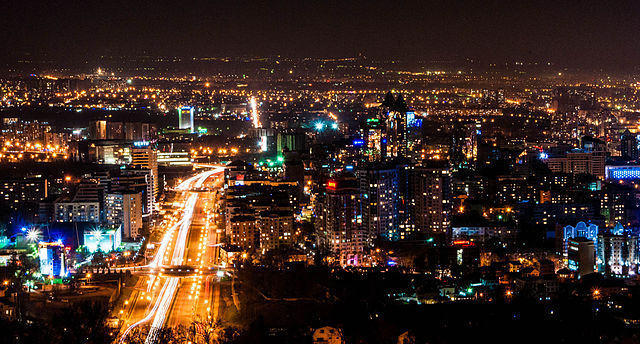 Almost certainly yes. While Astana is Kazakhstan's capital, Almaty is the country's largest city, and is considerably more interesting. The second largest city in Central Asia, it's probably the most liveable city in the region, with modern facilities but nature close-by. Here you can relax in luxury that you won't have experienced during the Central Asia Rally. While you shouldn't expect the riches of Samarkand, Almaty was a stop ancient silk road, and is not a recently constructed oil-town (like Astana).
What is there to See?
We'll be honest. Almaty isn't exactly jam-packed full with must-see attractions. Instead we'd recommend strolling the leafy streets, visiting the various parks, or hunting for bargains at the green bazaar. However, that's not to say there is nothing to see. There is the country's largest mosque, and several interesting churches dating from the time of the Russian Empire. You can also get a sense of the city's history at the Central State Museum for Kazakhstan. And if you want to relax, the city is home to Arasan Baths, maybe the best baths in Central Asia.
It's All About the Natural Beauty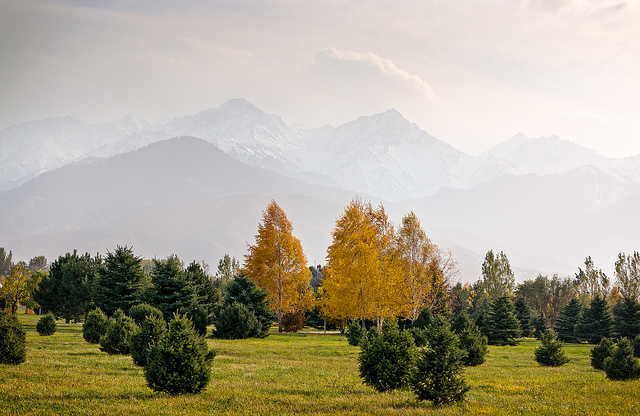 What makes Almaty special, though, is the surrounding nature. A backdrop of mountains always adds to a city's appeal, and Almaty's location really is something special. Besides admiring the view of the mountains, it's worth discovering the view from the mountains. Kok-Tobe ("Green Hill") is the best place for that, and a cable car can take you most of the way. One final recommendation, slightly outside the city: Big Almaty Lake. If you haven't grown tired of seeing astonishing alpine lakes (which is quite possible in Central Asia), then this, which originally formed due to an earthquake, is must-see.

Liked this story? Are you getting that itch to travel and go on an adventure? Then join us on the next
Central Asia Rally
. Find a team of like-minded crazies and we'll see you at the starting line. If you want to join us in the virtual world then drop us a like on
Facebook
or follow us on
Twitter
and
Instagram
to keep up with our latest antics.